EQE OFFERS A range of training opportunities for adults working with children in a variety of roles and settings, and for those in management positions. All training consultants are experienced trainers and are highly qualified in their areas of expertise.
Th.Inc.Room (Therapeutic Inclusion Room) Training Course
This is now part of our Level 3 in Mental Health and Therapeutic Approaches in Schools – a NCFE Customised Qualification.
Th.Inc.Room Level 3 leaflet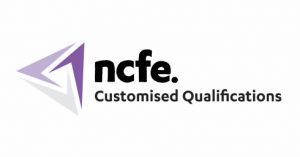 Th.Inc.Room® (Therapeutic Inclusion Room) 5 day Training Course
(running in the January 2021 – contact us for details and dates or download the booking form)
This 5-day course covers the basic theory and skills required to set up and run a Th.Inc.Room. For schools without an existing Th.Inc.Room this course is also part of the Starter Package. For existing Th.Inc.Room schools additional staff can access this training, or previously trained staff may attend as a refresher course.
One and Two Day Courses
Please contact us to register your interest in any of these courses – some dates are still to be confirmed
eQe offers four strands of training:
Understanding Behaviour and Emotional Needs
Therapeutic Approaches
Management Training
Outdoor Learning and Forest Schools
Understanding Behaviour and Emotional Needs
Therapeutic Approaches
Management Training
Outdoor Learning and Forest Schools
Get out! – Demystifying outdoor learning and Forest Schools – Curriculum enrichment and enhancement
Evaluation Feedback- see information downloads for evaluations of individual courses
We will also tailor make training to meet your needs.
Very well presented, clear, precise, helpful, informative and enjoyable.
— (anon)